Tyndale
Dads and Sons
DR. James Dobson
---
He'll always be your boy.

Whether your son is still a mischief-making little tyke or whether he's all grown up, he'll never stop looking up to his dad. Today, celebrate the strong, lifelong bond between dads and their boys with this inspirational book by family counselor and widely acclaimed parenting expert Dr. James Dobson.

Based on the bestseller Bringing Up Boys, Dads and Sons is a tribute to all dads who set an example of strength, integrity, and faithfulness for their sons. It's an insightful collection of wisdom on how to guide and encourage your boy in his own journey through life. And it's a celebration of the irreplaceable role a dad has in his son's heart and life forever.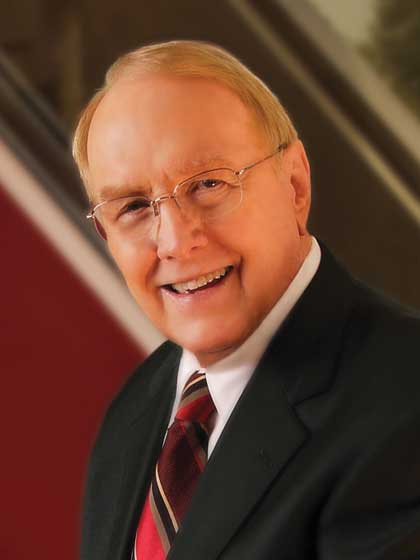 A licensed psychologist and marriage, family, and child counselor, he is a clinical member of the American Association for Marriage and Family Therapy. For 14 years Dr. Dobson was an associate clinical professor of pediatrics at the University of Southern California School of Medicine, and he served for 17 years on the attending staff of Children's Hospital Los Angeles in the Division of Child Development and Medical Genetics. He earned a Ph.D. from the University of Southern California (1967) in the field of child development.
He is the author of more than 50 books, including The New Dare to Discipline, The New Strong-Willed Child, When God Doesn't Make Sense, Night Light, Bringing Up Boys, and the New York Times bestseller Bringing Up Girls.
---
Share this Product